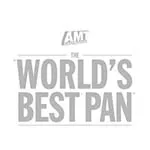 The Worlds Best Pan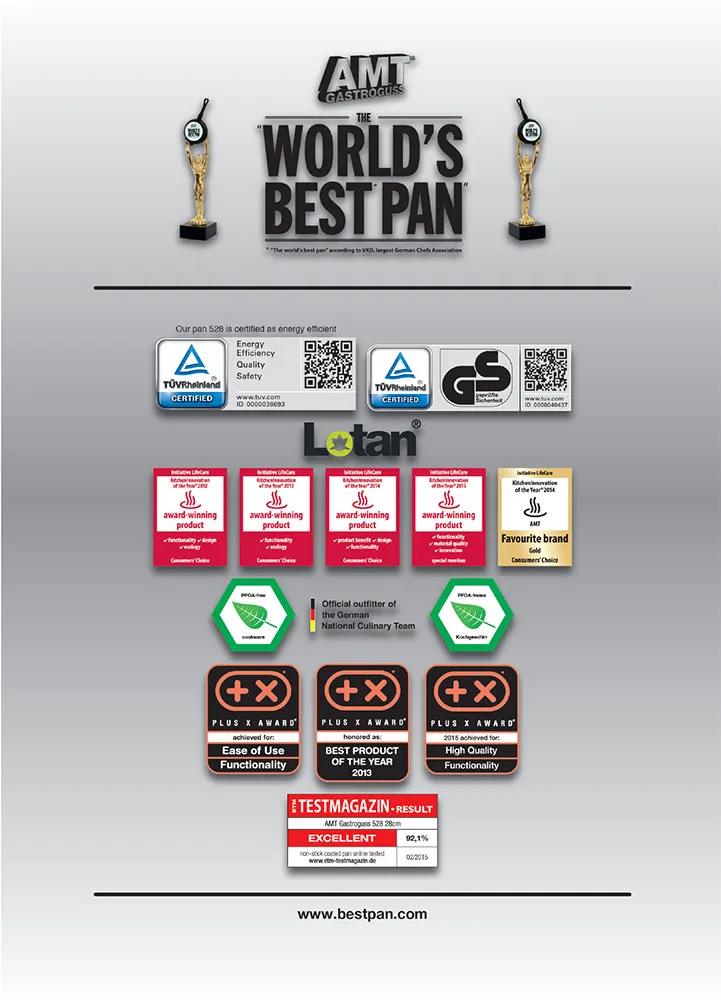 Given the title of World's Best Pan by Germany's largest chefs association, this non-stick pot & pan is a favourite with professional chefs in Europe.

The warp-free thermal base of AMT Gastroguss cookware keeps its shape under all circumstances – even during extreme temperature changes. This guarantees a quick heat transition into the pan and an excellent and uniform heat distribution on the surface allowing for even cooking throughout.

Firm and heat-resistant handles (up to 240 °C) allow for gratinating in the oven directly after frying on the hob without the need to switch cookware. The ergonomic handles have been optimized with the help of the German National Culinary Team.

AMT Gastroguss cookware is produced piece by piece in an in-house foundry and is subjected to strict quality controls and continuous testing. The unique casting process creates a tension free microstructure, a prerequisite to guarantee the warp free base of the cookware.

All further manufacturing procedures are performed on-site manually up to the finishing process with premium quality Lotan® non-stick coating.

The high-quality surface finishing consists of four layers and contains ceramic particles to enhance the disability and resistance. This plasma finishing is exceptionally tough and ultra-hard. It is extremely well suited for professionals and heavy duty use.